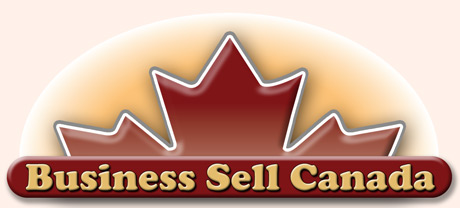 Established Canadian businesses - For Sale by Owner - in Canada
Listing # 43106003



Business For Sale




Turn Key 30 Year Established Retail Paint Blinds Decor Business on Georgian Bay

$

129,900.00

(Cdn)
Business Location: South Central Ontario
Postal Code: L4R
Relocatable: No

Business Categories:
Retail Stores & Trade
Construction & Maintenance



This is a TURN Key Business Opportunity, Customers will be in every morning as the product lines are incredible with exclusive agreements with suppliers that are dating back 30 years in some cases.
Management staff included in sale of business with 10 years of experience.
High End Window Coverings and Coatings are a high growth/High profit margin opportunity with potential to easily double revenue in a short period of time with a proper growth plan.
Freedom to make your own hours, and create an amazing lifestyle for you and your family surrounded by flexibility and Georgian Bay.
Quick ROI and Instant Salary. Location, High visibility, High Traffic Area, Midland Ontario Business For Sale




Approx $400K in Revenue.
Profit shown in owners earnings.
Ability to generate salary from day 1 for a new business owner.
Tremendous amount of revenue growth and profit growth with attention devoted to outside sales for contractor sales, large project sales, blinds and specialty coating markets.
Great payment terms with suppliers of 30-90 days.

See store photos at: http://www.shopmidland.com/topline/?listing.action=photos&albumid=1287&albumRec=1




Growing Georgian Bay Market with deep pockets, the largest developments in the community in the last 30 years are about to take place including a 1000 single unit home development which has been approved as well as the largest development that the Georgian Bay area has seen since Collingwood to be developed along area's 40 acre waterfront site.




INCLUDED, EXCLUDED & OPTIONAL
- INCLUDED in the Price -




First $30,000 of inventory
Management Staff with 10 Years Experience
POS System
Mixing Equipment,Colour Matching Computers.
Sales Displays
All Furniture and other related assets
Website, Domain Name
Marketing Material, 60' LED Monitor With Marketing Software
Computer Systems

As inventory fluctuates with seasonality, the first $30,000 of inventory is included with a retail value of approx $65,000
Management staff with over 10 years experience working with retail and contractors. Very loyal customer base of contractors and retail customers some of which have been customers for over 35 years.
Also included is the mixing equipment, POS System, Colour Matching Computers, Signs, Displays, All Furniture, Website which has been online since 1998.
---
- EXCLUDED from the Price -




Any inventory exceeding $30,000

The only item that is excluded from the sale price is any inventory that exceeds $30,000. As inventory levels fluctuate with seasonality the first $30,000 of inventory with an approx retail value of $65,000 is included. Any inventory beyond the first $30K is in addition to the selling price. All inventory consists of all stock that turns over regularly and fluctuates between a low of $30K to a high of 60K depending on time of year.
---
- OPTIONAL & EXTRAS -




Any inventory exceeding $30,000
This is a TURN Key Business, there are no surprises.

The only additional cost above the Selling Price is any inventory beyond the first $30,000 which does fluctuate depending with seasonality - Inventory levels fluctuate anywhere from a low of $30,000 in the winter months to a high of $60,000+ in spring.
For further information - Contact the Owner:

by e-mail.
The Business's Web Site
DISCLAIMER


BusinessSellCanada is not responsible for the accuracy of the information shown in this "Business For Sale" listing. We provide advertising space only - we are not business brokers. The Buyer should contact the Seller directly and verify the accuracy of all information to his/her own satisfaction.