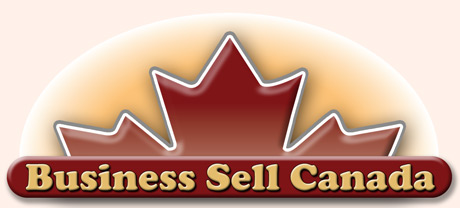 Established Canadian businesses - For Sale by Owner - in Canada
Listing # 52115003



Business For Sale




Full Service Restaurant & Pub

$

395,000.00

(Cdn)

Business Location: Alberta
Postal Code: T**
Relocatable: No

Business Categories:
Hospitality & Food Service
Food & Related Products



This restaurant operation was built and operated by the current own since 2004. It was established initial with the intention of setting up other operations with the same name in other cities and Provinces. The name has is registered to be used all over Canada. This will be sold in the price of the operation.
This is a well established operation which is very well maintained and will continue to be well operated and maintained until sold.




The business is well established since 2004 with strong sell and profits shown each year of operation. The sales have gone down in the past year as a result of other establishments opening is the same city.
But the main reason for the decrease in sale is the owner has been spending more time with his family and grandchild who live in Europe.
He realizes he most sell the business as his interested has changed direction and he has not been spending the time necessary to run a business of this size.




There are a number of fully service restaurants in the city. However in the area of this location there are not a lot of direct competition. There have been a couple of new operation located in the other end of the city and this has effected the evening sales. This is located close to the industrial area of the city so lunches are very busy.
With the owner being there the sales could be increased.
The restaurant in not open mornings, Sunday or holidays.




INCLUDED, EXCLUDED & OPTIONAL
- INCLUDED in the Price -




Complete seating for 100 people in Restaurant
Full equipment kitchen for a chef set up
Fully equipped bar with seating for 65
All the necessary utensils to service a 165 seat facility with a 50 seat Patio

This is a well established operation which is been kept up to date in the inside of the restaurant as well as the exterior of the building. The seating and tables are well maintained. The kitchen area is large and set up to handle large volumes of food quickly and effectively with little wasted movement by the staff.
The Bar area is established in the same manner.
---
- EXCLUDED from the Price -

The building is not included in the sale. It is owned by the owner of the Restaurnt and Pub. The owner will provide the first right of refusal on the property. He is looking for a 20 year lease on the property.
---
- OPTIONAL & EXTRAS -

The land and buildings.
DISCLAIMER


BusinessSellCanada is not responsible for the accuracy of the information shown in this "Business For Sale" listing. We provide advertising space only - we are not business brokers. The Buyer should contact the Seller directly and verify the accuracy of all information to his/her own satisfaction.