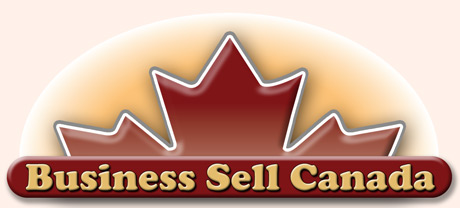 Established Canadian businesses - For Sale by Owner - in Canada
Listing # 52501004



Business For Sale




40 Years in Business - Snow Clearing Business for Sale

$

650,000.00

(Cdn)
Business Location: Manitoba
Postal Code: R2C
Relocatable: No

Business Categories:
Construction & Maintenance
Contracting Trades



Eagle Franchising and Business Services has an exciting and unique opportunity for an
entrepreneur to take advantage of.

The owner of a successful business is looking to move toward retirement and is selling
the business. The owner is willing to consider offering financing on the purchase.

The business is housed in one of four units that comprise a building in an industiral park
with easy access. The other three units are currently leased to local businesses. Each unit is completely separated from the others and also is separately metered for utilities.
This commercial snow clearing business is well established with a strong customer list
and very strong supplier relationships.




Brothers is a company with a solid reputation from 28 years in the business and carries
a highly valued portfolio of customers. The company has federal security clearance
allowing bidding on government contracts. The owner takes pride in a portfolio that
scores high with the federal contract criteria. They also provide 7/24 on-call service for
their valued customers.

Detailed financial statements and asset lists are available for review; once a buyer has signed a confidentiality agreement.




Brothers Construction Company Est 1987 Ltd.

* Housed in Unit 2 of the four unit building
* 2400 sq ft (30x80) – office built on second level
* Separately metered for all utilities
* Seasonal (winter and spring) employees:
* Seven on an hourly basis
* No benefits are provided
* Many are long time employees returning each year
* Includes all snow contracts, equipment, tools, existing shop supplies and certain
fixtures associated with the business
*A detailed asset list is available




INCLUDED, EXCLUDED & OPTIONAL
- INCLUDED in the Price -




Use of building Unit 2 - 30' x 80'. Separately metered utilities
A number of road and snow removal maintenance contracts are significant revenue
All heavy equipment used to support the business is included with the sale
Opportunity for an entrepreneur to expand on existing contracts and add new ones
Upstairs office is a contained within this business's unit
Plenty of yard space for storage of equipment and vehicles
Significant value in the assets owned by the business
---
- OPTIONAL & EXTRAS -

DISCLAIMER: We are not real estate agents. Listings on
www.eaglefranchising.ca are private offerings and the sale of any investment
unit listed on this website has not been qualified, endorsed or recommended
by any Federal, Provincial or Securities agency or commission. Do your own
due diligence with the help of licensed, professional lawyers, accountants and
investment counsellors. We strive to always provide accurate and complete
information, however, we make no claims, promises or guarantee.
DISCLAIMER


BusinessSellCanada is not responsible for the accuracy of the information shown in this "Business For Sale" listing. We provide advertising space only - we are not business brokers. The Buyer should contact the Seller directly and verify the accuracy of all information to his/her own satisfaction.