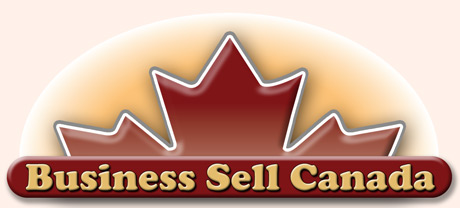 Established Canadian businesses - For Sale by Owner - in Canada
Listing # 53110001



Business For Sale




Unique profitable hospitality business in South Spain for life changing comfort

$

499,990.00

(Cdn)
Business Location: Spain
Relocatable: No

Business Categories:
Hospitality & Food Service
Entertainment & Arts



Entrepreneur/Chef or dynamic couple with interest in or passion for Spain, to maintain or grow unique very successful Hospitality business, turnkey operation.
Owners nearing retirement to sell profitable niche market created over past 12 years hosting a variety of arts, culinary, and well being courses, workshops and retreats for groups up to 15 participants.
Seasonal, currently running 40-50 days each year with 5 courses annually at rented property, owned property adjacent with additional professional kitchen in charmingly restored Andalucian farmhouse with olive, almond, orange, lemon, quince and mandarin trees, herb garden, stream.
Step into a more relaxed lifestyle with high profit margin.




Well established company currently providing only 5 courses over 40 days divided in 2 seasons, Fall and Spring. Revenue CAD $186,600 high profitability

There are 2 ways to increase turnover & profitability and both are easily achieved. 1st by changing to one season per year rather than two. This would provide additional economies of scale and profit margin with back to back courses. 2nd, by adding more courses annually and increasing the width of the offerings as this would definitely provide further profit.




We've developed a niche market for clients from Canada, US, Europe, Australia, to explore and enjoy Spanish culture and cuisine while participating in various arts and other creative and well being courses, workshops and retreats

No current competition providing our type of services at our price point in Andalucia.




INCLUDED, EXCLUDED & OPTIONAL
- INCLUDED in the Price -




Cortijo Entre Molinos, 3 bed/3 bath house with land, next to rental property
Corp name and associated websites
Client list
Teachers and support staff lists
Contacts and Supplier lists
Guidelines for current successful processes and expertise
Monitoring for first course, if required

Introduction to owners of seasonally rented on preferential basis property who are willing and eager to negotiate future agreements with buyer.
---
- OPTIONAL & EXTRAS -




Sellers available to provide some support and mentorship during 1st season
Full time support and backup by current owners for first course(s) and season
For further information - Contact the Owner:

by e-mail.
The Business's Web Site
DISCLAIMER


BusinessSellCanada is not responsible for the accuracy of the information shown in this "Business For Sale" listing. We provide advertising space only - we are not business brokers. We do not verify the Seller's authority. The Buyer should contact the Seller directly and verify the accuracy of all information to his/her own satisfaction.