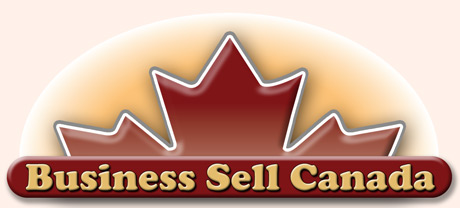 Established Canadian businesses - For Sale by Owner - in Canada
Listing # 62102002



Business For Sale




Buy now! - Well Established, Increasingly Profitable Web & Retail Business

$

325,000.00

(Cdn)

Business Location: Victoria, B.C.
Postal Code: V
Relocatable: No

Business Categories:
E-Commerce & Internet
Art, Antiques & Gifts



Here's a valuable opportunity to buy an increasingly profitable well-established
retail business with a rapidly growing web business.

This company is very well known for their quality B.C made products. These are
mostly on consignment – giving a very positive cash-flow and margins; there is no
dead stock.

The one retail space is in a prime location and at under 700 sq. ft. boasts sales of
over $835 sq. ft. with very good gross margins. Compare this with Wal-Mart at $492
sq.ft and Shoppers Drug Mart at $790 sq ft. The business has recently invested into
their web store, incorporated an easy to manage e-commerce & POS system.

No previous retailing or e-commerce experience is needed.




The past fiscal year (end Feb 2017) has seen;
-Double digit increase in sales to $550k Target $650k for 2017/18
-An 80% increase in online sales to $49k – well on track for $100k in 2017/18
-Sales per month for 2016/17 have exceeded every single comparable month for the
past 10+ years!
-Margins continue to grow.
-Easy to manage Social Media has driven this growth.
-Major National Media has profiled this business
-This business provides a good income for the owners.




The retail business has been established since 1984 and operated by its current
owners for over 11 years after retirement from their main careers.

Due to an unexpected and very serious illness I need to spend more time with my
wife hence the need to sell my business very quickly for the reasonable price of
$325K.

The market for buying locally made goods is growing. What limited competition that
exists is unsophisticated.




INCLUDED, EXCLUDED & OPTIONAL
- INCLUDED in the Price -




~ $60k stock This wholesale stock turns at ~ 4 times per year.
This is all new & good stock
A signed NDA is required before more information is provided.

Everything that is required to manage a seamless transfer of the business and ensure its continued success. Including full training in all aspects of the business.
Located in the best part of one of the most beautiful cities in Canada. Victoria, B.C.
This is a superb city with one of the best qualities of life available. Very good schools, access to mountains, beaches, concerts, etc. The studio is located in a wonderful part of the city which has a very strong, supportive and dynamic community.
DISCLAIMER


BusinessSellCanada is not responsible for the accuracy of the information shown in this "Business For Sale" listing. We provide advertising space only - we are not business brokers. We do not verify the Seller's authority. The Buyer should contact the Seller directly and verify the accuracy of all information to his/her own satisfaction.
---