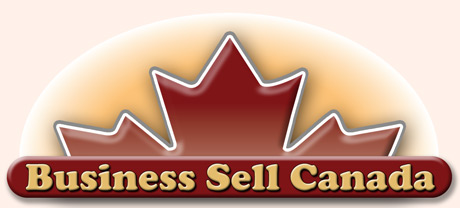 Established Canadian businesses - For Sale by Owner - in Canada
Listing # 62611003



Business For Sale




Priced for Quick Sale, Negotiable: Established Massage Clinic, 5-Star Reputation

$

89,000.00

(Cdn)
Business Location: British Columbia
Postal Code: V6J
Relocatable: No

Business Categories:
Health & Beauty
Personal Services & Products



Established in 2010, this company has built its reputation as second to none. It is six years old and is well established in the community. It has won several 'Best Massage in Vancouver' awards since inception and continually receives top consumer reviews. The signature massage is unique yet duplicate-able. The clientele are friendly, the location is perfect, and there is a GREAT opportunity for expansion to include RMT contractors as this company routinely gets requests for RMT's and refers out on a daily basis.




The company gross is approximately $60,000 for just a single massage professional working 3 days per week. The clinic has 3 total rooms with the option for working 7 days per week. The overhead is extremely low at approximately $20,000/yr for the lease, phone, internet, client database management, payment processing fees, oils, and laundry.




The demographics of our clientele are about 50/50 male/female ratio. Most are between the ages of 25-55, single, couples, tourists, and working professionals, who are highly stressed. Our approach and style is quite unique and different than your typical spa or sports clinic. It is neither superficial and light like a spa, nor aggressive like a sports clinic; more the happy medium that the average person looks for. It is also a very highly personalized experience, designed to fit each client's health needs.




INCLUDED, EXCLUDED & OPTIONAL
- INCLUDED in the Price -




Beautiful and newly renovated; laminate wood floors throughout, tile in kitchen
3 large & quiet treatment rooms, reception area & waiting room, & small kitchen
Includes furnishings, reception desk, chairs, storage cabinet, fireplaces, decor
massage table, massage sheets, face covers, pillows, towels, electric heated pad
Professional building in visible & prime location, great walk-by traffic
Blocks from Vancouver General Hospital and located along major B-Line bus route
Safe and quiet building with elevator; parking lot at back
business sandwich sign is permitted
website, full client database, top rated Yelp listing
---
- OPTIONAL & EXTRAS -

Would consider training and certifying 4-8 staff (including the owner) to
provide the same highly popular signature massage if they wish to continue
the brand. This signature massage has won several 'best in massage'
awards in Vancouver. It is very popular and often requested as a couples
massage as well. No massage experience required.

Total office space is 480sqft. Zoned for Health Enhancement Centre. Current lease is a steal at only $1,200/mo.
DISCLAIMER


BusinessSellCanada is not responsible for the accuracy of the information shown in this "Business For Sale" listing. We provide advertising space only - we are not business brokers. We do not verify the Seller's authority. The Buyer should contact the Seller directly and verify the accuracy of all information to his/her own satisfaction.