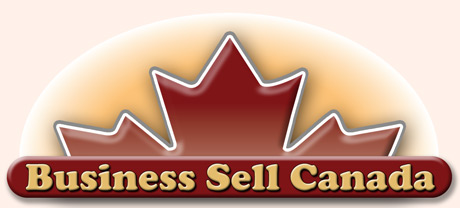 Established Canadian businesses - For Sale by Owner - in Canada
Listing # 62616003



Business For Sale




Established Commercial Product Photography Studio for Sale

$

200,000.00

(Cdn)
Business Location: Toronto Area
Postal Code: M4B
Relocatable: No

Business Categories:
Media, Graphics, Film & Video
Marketing & Advertising



1. Photography is fun! It is an opportunity to creative expression and getting paid for it makes it even better.

2. Most of your competition is not very good. Learn a little about graphic design, have some good infrastructure, market yourself and learn how to use a camera and you will have a HUGE competitive advantage over your peers.

3. The need for commercial photography is everywhere! The business opportunities are boundless.




Profitable for the last 3 years- NO DEBT!




My small competitors are often small operators working from home or small studios. They are not apt at web marketing and can be often be outsold due to poor quality, poor infrastructure, bad selling skills, lack of understanding in marketing and graphic design or bad service.

The large competitors seem to leave us alone. They are not using heavy-handed tactics to thwart or capture some of the better business opportunities. The greatest prospects lie in going after the big retailers that are accessible.




INCLUDED, EXCLUDED & OPTIONAL
- INCLUDED in the Price -




Selling Price is $270k, Estimated Equipment: $100k, Estimated Goodwill $170K
Sales: 2013: $120K, 2014: $150K, 2015: $149K
Cameras, DSLR D800 x2, D600, XF300, tripods, teleprompter
Advanced camera accessories, lights 12+, diffusers, working tables, furniture,
Web site SERP rank (Google Rank): #1 – Keywords: Toronto Product Photography
I will train you the business model for 30 days with the purchase of this busi
The client List, the selling method, my technique

This is a FUN turnkey Product Photography business ready for sell. I am looking to sell the business to explore other interests. All the equipment here is top notch.

This business may be best suited for someone who is passionate about photography, who seeks a complimentary business or for someone trying to enter Canada via the Immigrant Start-Up Visa Program. More on this program at: http://www.cic.gc.ca/english/helpcentre/answer.asp?qnum=645&top=6
---
- EXCLUDED from the Price -




Business Cash Reserves
SUV
---
- OPTIONAL & EXTRAS -

This product photography business specializes in commercial product photography. Our expertise lies mostly in imaging merchandise for the food service sector and other commercial goods.

As a commercial photography business, weekend and evening work is seldom required. Commercial photography is a good sector as Clients are not overly price sensitive and the work is reoccurring.

Staffing requirements are negligible as many photographers can be hirer $17 an hour +/- as required.
For further information - Contact the Owner:

by e-mail.
The Business's Web Site
DISCLAIMER


BusinessSellCanada is not responsible for the accuracy of the information shown in this "Business For Sale" listing. We provide advertising space only - we are not business brokers. We do not verify the Seller's authority. The Buyer should contact the Seller directly and verify the accuracy of all information to his/her own satisfaction.