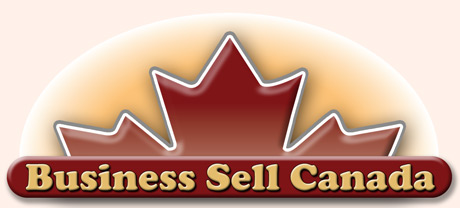 Established Canadian businesses - For Sale by Owner - in Canada
Listing # 62829008



Business For Sale




Wilderness Resort in BC for Sale (Rocky Mountains)

$

2,900,000.00

(Cdn)
Business Location: British Columbia
Postal Code: V0E
Relocatable: No

Business Categories:
Recreation, Resorts & Camping
Real Estate & Rental Buildings



BC-Wilderness at its Finest
It's all here: Majestic mountains, beautiful lake shore, magical forest, effervescent creek, breathtaking waterfall, intact fauna & flora and trails.
Situated in southern BC, it features 33 acres of land, 2300 ft of lake shore. This property allows for a privileged personal lifestyle of adventure and tranquility - or – you can continue to operate this estate as business.
BUSINESS /DEVELOPERS: Can be further developed, sub divided and extended as a business.
Built on ecologically sustainable principles, it is independent from public electricity and water; has its own hydro power and water plant.
The luxurious inn (20 rooms) is fully operational & established.




The European owners want to retire. They have financials available as well as an independent market evaluation (over 3 million CAD based on comparable sales) and a business plan/options for future development.
The place is fully operational and running but with reduced capacity in consideration of the health condition or the owners.




Since this unique piece is secluded and still near HWY #1, near the Rocky Mountains, located at a lake, offers a lot of options, such as further development opportunities, it is considered as a RARE FIND. It can be operated year round (major winter sport places nearby).
It might be an IMMIGRATION object.




INCLUDED, EXCLUDED & OPTIONAL
- INCLUDED in the Price -

BC Resort - Wilderness at its Finest.
- mountain view, lake view,
- creek, and breathtaking waterfall,
- intact fauna & flora, trails
- 33 acres of land surrounded by crown land,
- 2300 ft of lake-shore,
- building with 20 rooms, fully operational inn, award winning
- Salt water pool, Hot Tub
- private power plant ( Waterfall) and private water system
- residence or business or extended business
DEVELOPERS: It can be further developed, sub divided
Might be an IMMIGRATION project.
---
- EXCLUDED from the Price -

Some personal items
For further information - Contact the Owner:

by e-mail.
The Business's Web Site
DISCLAIMER


BusinessSellCanada is not responsible for the accuracy of the information shown in this "Business For Sale" listing. We provide advertising space only - we are not business brokers. We do not verify the Seller's authority. The Buyer should contact the Seller directly and verify the accuracy of all information to his/her own satisfaction.