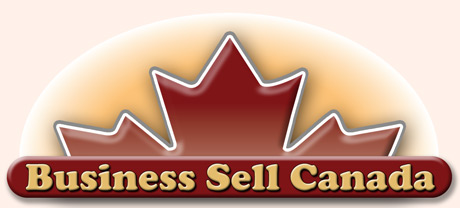 Established Canadian businesses - For Sale by Owner - in Canada
Listing # 62907003



Business For Sale




Exclusive Distribution of Brand Name Product In Canadian Provinces

$

45,000.00

(Cdn)

Business Location: Canada
Postal Code: Q0A
Relocatable: Yes

Business Categories:
Wholesale Trade & Distributor
Food & Related Products



Heartland Food Products is the Pioneer in Waffle, Pancake and Crepe mixes. Very minimal competition, High income and large margins. Unlike the saturated Restaurant scene, you get to operate as a sub-distributor without the pressure of having to pay Royalties, Franchise Fees, Advertising Fees or any other fees! No hidden costs, no surprises… HEARTLAND is presently servicing large national accounts such as MARRIOTT HOTELS – HILTON – BEST WESTERN – CHOICE HOTELS as well as many Banquet Halls, restaurants, Cafes and there is a tremendous option for growth into Government complexes such as Army, Hospitals, Universities, and Colleges etc. HEARTLAND has the best product of its kind!




Heartland Food Products Canada is now expanding into several Provinces. We are looking to emerge in sub-distribution with individuals who are seeking a unique and profitable career. You don't pay outrageous amounts for rent, employees or high overhead expenses.

Prices for certain routes may vary and will include the initial inventory for all product needed to commence the distribution. Should there be any accounts presently operated in the territory will be transferred over to you.




With very limited competition in the marketplace the demand is very High.

Heartland has the most recognized 'Freshly Baked Waffle Program' with the unique 'Signature Recipes' (Flavoured Waffle & Pancake Mix), the recently launched one of the best GLUTEN-FREE mixes, and by offering Omega3 from Flax Seeds in all mixes, has made the product by far the best in the market!

The waffles have become very versatile in the Food Industry with a healthy twist!




INCLUDED, EXCLUDED & OPTIONAL
- INCLUDED in the Price -




PRODUCT TRAINING
EXISTING ACCOUNTS IN YOUR TERRITORY
INITIAL SUPPORT

Heartland Food Products is a US based company that is constantly expanding. The model is that you can acquire a territory for the sale of Waffle and Pancake mixes as well as fruit toppings and some other products. This is not a franchise and neither you have to pay any royalties or franchise fees. Training is provided and initial support.

It is an easy operation with minimal overhead.
---
- EXCLUDED from the Price -




CAR
COMPUTER
CELL PHONE - MAIN PHONE - FAX
OFFICE AND OFFICE MATERIAL

You will require to have a car in order to attend to clients and accounts and to conduct sales & service.

You will need to have a computer, cell phone, email and fax access. The company will provide training and a starting kit with POS material.

ITS THAT EASY!
---
- OPTIONAL & EXTRAS -

The price includes any accounts that may be operating in the particular territory. The initial cost is approximately $45,000 (Subject to particular territory) which includes certain equipment and product.

For more information and details - please contact us at
info@heartlandfoodproductscanada.com.
For further information - Contact the Owner:

by e-mail.
The Business's Web Site
DISCLAIMER


BusinessSellCanada is not responsible for the accuracy of the information shown in this "Business For Sale" listing. We provide advertising space only - we are not business brokers. We do not verify the Seller's authority. The Buyer should contact the Seller directly and verify the accuracy of all information to his/her own satisfaction.
---