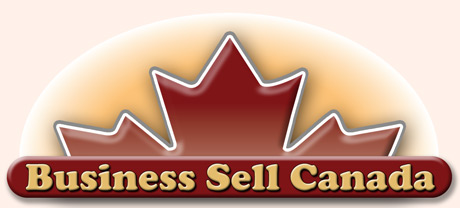 Established Canadian businesses - For Sale by Owner - in Canada
Listing # 62922005



Business For Sale




Educational Support Art Programs for Kids - I'm Retiring afer 35 years

$

175,000.00

(Cdn)
Business Location: Alberta
Postal Code: T2W
Relocatable: Yes

Business Categories:
Children & Youth
Home Based Business



- Core business is delivery of clay & fused glass art workshops in schools
- Programs support the curriculum study in schools & personal growth of children
- In operation for over 35 years with an 80% recurring customer base
- Engages the creativity of 17,000 children per year
- Business follows the annual school cycle
- All services are delivered in the schools
- Buyer does not have to be a potter; should have an interest in art & enjoy working with kids
- Buyer must have business & marketing skills
- Can be operated as a home based business; ideal for a husband & wife team
- Owner & Founder of the business is retiring after 35 years
- Asking price is based on past earnings




- Business has steady growth and profit margins
- Net revenue approx $190,000 per year
- SDE approx 40% of net revenue
- Recession resistant due to stable school business and controllable costs
- Bookings managed by a web based scheduler
- QuickBooks financials for invoices and reporting
- Has an experienced team of staff & instructors
- Prompt payment of invoices by reliable customers
- Has debit and credit card processing system
- minimal capital equipment required and no rental of space




- Company is the industry leader in its field in Alberta
- Market is Calgary and surrounding area
- Competitive advantage due to ability to quality of products and customer base
- Proprietary equipment for delivery of the program is custom fabricated by the company
- Marketing by website, social media, printed material, trade shows and customer referrals
- Has a Training Program and Project Manuals for instructors




INCLUDED, EXCLUDED & OPTIONAL
- INCLUDED in the Price -




Customer database and records of past sales
Effective website, social media, advertising & marketing systems
Training program & projects manual for instructors
Stable relationships with major suppliers
Custom fabricated, CSA approved, 'Kid Safe' portable pottery wheels
All furniture, equipment and supplies
Full training & support for the Buyer
---
- EXCLUDED from the Price -




Accounts receivable at time of purchase
Existing future bookings at time of purchase
---
- OPTIONAL & EXTRAS -

Also available if desired:

An existing 1350 SF studio located in Calgary South. It is on a monthly lease & tenant improvements were designed to be relocatable and re-used in a new location. Studio delivers the above programs to adults, children & groups.

A franchise package was developed in 2008 including legal documents, registered trademarks, URL's in Canada and the USA, etc. Franchising was placed On Hold since then but the entire package could be available to the Buyer.
DISCLAIMER


BusinessSellCanada is not responsible for the accuracy of the information shown in this "Business For Sale" listing. We provide advertising space only - we are not business brokers. We do not verify the Seller's authority. The Buyer should contact the Seller directly and verify the accuracy of all information to his/her own satisfaction.