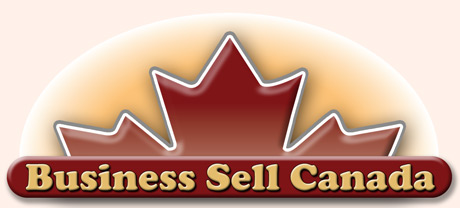 Established Canadian businesses - For Sale by Owner - in Canada
Listing # 63115005



Business For Sale




Established Fitness Centre Franchise for Sale

$

70,000.00

(Cdn)

Business Location: Manitoba
Postal Code: R2J
Relocatable: No

Business Categories:
Personal Services & Products
Health & Beauty



Eagle Franchising and Business Services is representing the owners of an
internationally known fitness centre franchise. The current owners of the fitness centre
have been managing this location for almost five years. This location first opened in the
spring of 2002. The business is very successful with reasonable net profits in each year
and has a loyal member base with many who have been with the club since it opened.
The facility is approximately 1,700 square feet and includes restrooms, shower facilities,
and a utility room.

With this investment you have the advantage of owning an established, successful
franchise from day one. Simply step in and start managing the business.




The purchase price covers the existing membership base, the facility's equipment, and
contents such as office furniture, computer equipment and other fixtures.

A franchise agreement will also need to be secured by the buyer with the corporate
owner prior to the sale closing. The buyer will work directly with the corporate owner
with the assistance of the current franchise owners. All one-time and ongoing fees will
be the responsibility of the buyer as detailed in the Franchise Agreement.




Business Management experience is essential for you to be considered a candidate to
purchase this business. You should also have strong sales and customer relationship
skills to help you manage the membership.

* Exceptional corporate support
* Market is not saturated
* Same location for 14 years
* Loyal member base
* Reasonable member fees
* Additional programs, including nutrition available

You will also receive ongoing support from the corporate owner to ensure you are successful.




INCLUDED, EXCLUDED & OPTIONAL
- INCLUDED in the Price -




Existing membership base
1,700 square feet of leased space
All fitness equipment
Contents such as office furniture, computer equipment and other fixtures
---
- EXCLUDED from the Price -

• Franchise costs. The buyer will work directly with the corporate owner
with the assistance of the current franchise owners. All one-time and
ongoing transfer and training fees will be the responsibility of the purchaser
and will be detailed in the Franchise Agreement between the new franchise
owner and the corporate owner.
• Lease costs. A new lease agreement may need to be negotiated with
the landlord.
---
- OPTIONAL & EXTRAS -

DISCLAIMER: We are not real estate agents. Listings on
www.eaglefranchising.ca (and those duplicated here) are private offerings
and the sale of any investment unit listed on this website has not been
qualified, endorsed or recommended by any Federal, Provincial or Securities
agency or commission. Do your own due diligence with the help of licensed,
professional lawyers, accountants and investment counselors. We strive to
always provide accurate information, however, we make no guarantees.
For further information - Contact the Broker/Agent:

by e-mail.
The Business's Web Site
DISCLAIMER


BusinessSellCanada is not responsible for the accuracy of the information shown in this "Business For Sale" listing. We provide advertising space only - we are not business brokers. We do not verify the Seller's authority. The Buyer should contact the Seller directly and verify the accuracy of all information to his/her own satisfaction.