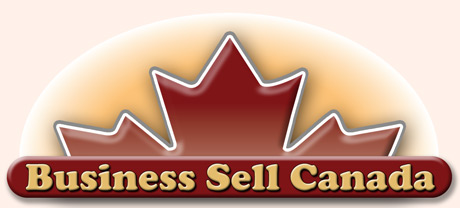 Established Canadian businesses - For Sale by Owner - in Canada
Listing # 63116004



Business For Sale




Wade Stewart Tree Service

$

82,000.00

(Cdn)
Business Location: British Columbia
Postal Code: V9P
Relocatable: No

Business Categories:
Farming, Fishing & Forestry
Contracting Trades



A great opportunity for an experienced tree service worker seeking to take the next step and run their own tree service company with plenty of customers and with high quality nearly new equipment in place. A very solid repeat customer base with over 23 years of great phone book advertising in place along with a well established sign advertising on highway and road signage set up throughout area for zero cost to new owner. This is a 'turn key ready' business to buy with fairly low financial risk since the business has valuable well maintained assets. An affordable and rare opportunity to live and run your own business in one of the most desirable places to live in all of BC or Canada




All business taxes, GST, WCB, and all employee wages are paid up to date. All equipment and assets are completely paid off. No outstanding unpaid loans. Consistently over 100 thousand in sales per year (only working 4 days a week). The 2016 Gross Sales were $134,997 with only working again 4 days a week. Owner is willing to just sell the company assets as an option to the buyer. The asking price for the total company assets is $90,000. The true value of the company assets is close to $100K.




There are other tree companies in the area but not too many as most all of them are doing quite well these last few years. Wade Stewart Tree Service really does has one of the best reputations of doing quality tree work for reasonable rates. Wade Stewart Tree Service charges out currently at $175.00 per hour minimum plus GST tax on top of that.




INCLUDED, EXCLUDED & OPTIONAL
- INCLUDED in the Price -




2011 IZUZU NQR (only 40,000 km's). Aluminum dump box & storage boxes.
2009 Vermeer BC 1000 XL brush chipper with only 708 hours.
Several Stihl Chainsaws, extra bars, new chain.
Climbing equipment and tree work gear, pole pruners and hand tools etc.
Little Giant Ladder, many rakes, shovel, power blower etc.
Ropes and rigging gear for removals.
Misc. Equipment including: chain grinder, chain breaker, vice, safety cones.
23 years of solid quality goodwill in place.
1 quality experienced ground person willing to stay and work for new owner.

A very stable and well established owner operator business for sale with
gross sales consistently over $100K per year with only working 4 days a
week! Owner is moving to California, reflected in the extremely
reasonable sale price and is motivated to sell.
The former World Champion Speed Climber, has a famous and trusted
name for tree work in the mid Vancouver Island area for over 23 years.
The business is always booked 5 to 6 weeks in advance.
Low financial risk since the business has assets.
---
- OPTIONAL & EXTRAS -




2011 Toyota Tundra truck with advertising on canopy.

Company owns the truck but the owner will probably take the vehicle out
of the company and put it in the owners name prior to the sale of the
business unless the new owner would like to also purchase this truck for
an additional price.
For further information - Contact the Owner:

by e-mail.
www.buytreeservice.com
DISCLAIMER


BusinessSellCanada is not responsible for the accuracy of the information shown in this "Business For Sale" listing. We provide advertising space only - we are not business brokers. We do not verify the Seller's authority. The Buyer should contact the Seller directly and verify the accuracy of all information to his/her own satisfaction.