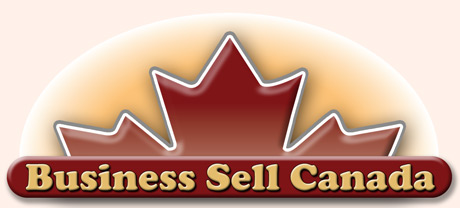 Established Canadian businesses - For Sale by Owner - in Canada
Listing # 63119001



Business For Sale




Generation Z Teen Magazine + Authority Website

$

3,900,000.00

(Cdn)
Business Location: Not Canada
Postal Code: ZZZ
Relocatable: Yes

Business Categories:
Publishing, Printing & News
Children & Youth



The company is unique in that it not only is already distributed in high schools... it's also respected by teachers, parents AND teens as it gives teens a channel to submit their own creative writings and opinions instead of having an editor/writing team who simply talks at teens with the typical 'teen mag' drivel that usually includes celebrities, sexifying the high school years and other 'junk information'.

This 27 year brand has consistent advertisers, consistent subscribers and a 'revolving door' of teen readers.

It requires no writing ... only reading to review and approve submitted content (handled by one editor and a small team of freelance teen readers).




Profitable business with all sales/marketing efforts being handled part-time by one of the owners.

Revenue from multiple sources (2 x subscription types, advertising, content licensing fees, book sales, summer writing workshops). None of these are maximized and many other revenue streams can be explored.




Generation Z is the new demographic of interest. This market (today's 13-22 year olds) have replaced the 'Millenials' as the new group to focus on. They are 25% of the US population and are about to control the largest amount of spending: college, home buying, cars, family raising, household consumer purchases, and more.

They are also the toughest to reach. With laptops, smartphones, social media ... they are hard to reach. Yet they are 'lucrative' to brands.




INCLUDED, EXCLUDED & OPTIONAL
- INCLUDED in the Price -




Print magazine with 80,000 - 100,000 high school distribution
All contracts/vendors including printing, advertisers, freelance 'readers'
Website with 2.4M pageviews monthly, 16M+ unique teen readers annually.
700,000 unique content assets - teen reader submitted
8 physical books published (based on curated selections from submitted content)
Email audience of 154,000 and social media accounts
4500+ monthly paid subscribers (including high schools, teachers and residential
Discussion forum with 20,222 teen members

Generation Z / Teen Magazine + Website
-- Largest Internet resource of its kind. Read by 16 Million Gen Z / teens across USA. 700,000 unique content assets.154,000 email database. 4500 paid subscribers. 2.4M pageviews per month. The #1 respected publication and platform for teen creative expression. 8 published books. No employed or in-house writers... 100% content across 27-years has been reader-submitted content.
---
- OPTIONAL & EXTRAS -




No physical office required.
Can be relocated.
DISCLAIMER


BusinessSellCanada is not responsible for the accuracy of the information shown in this "Business For Sale" listing. We provide advertising space only - we are not business brokers. We do not verify the Seller's authority. The Buyer should contact the Seller directly and verify the accuracy of all information to his/her own satisfaction.