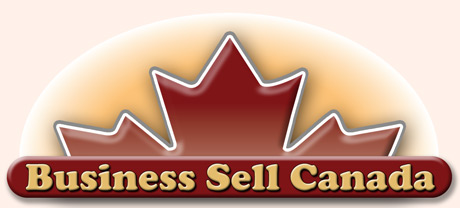 Established Canadian businesses - For Sale by Owner - in Canada
Listing # 63227003



Business For Sale




Online Craft Beer kit business. Been around 5 yrs. Make money this Christmas!

$

30,000.00

(Cdn)

Business Location: Alberta
Postal Code: T8A
Relocatable: Yes

Business Categories:
E-Commerce & Internet
Food & Related Products



This business started a number of years ago as an online store and now has a significant presence on Etsy. This past fall, we took a major step forward, designed a great package for the kits and entered into the retail space world. We placed a significant number of kits with a major Canadian retailer.

A signed non-compete agreement is required before any further information is released.

This business is ideal for an Ontario based business as most of the suppliers are located in Ontario.

A kit contains the grain mix in raw form, yeast, hops, sanitizer, airlock, 4 liter carboy, tubing, caps, clamps, the box and instruction




As a small manufacturer, we did much the work ourselves, hiring some helpers when it came to assembling the kits for this large retailer order.

A profit in the neighborhood of 15% to 20% was the result.

Selling the kits online and through Etsy does result in a much higher margin.




Very few competitors who sell kits with fresh ingredients.

This is the perfect time to purchase this business & get ready for the Christmas!




INCLUDED, EXCLUDED & OPTIONAL
- INCLUDED in the Price -




Website
Etsy site
Instagram and Facebook
recipes
marketing plans and ideas

You get the website, supplier info, etsy site log ins. You get the art work, graphics, contact names, etc.
---
- EXCLUDED from the Price -

There are no tangible assets other than the website, the recipes, the concept and contacts with this major retailer.

I do not plan to release too much financial information as you need to determine the pricing that you can source the raw materials and components at. I did sell the kits on my site and Etsy for $50 to $60 CDN.
---
- OPTIONAL & EXTRAS -

A typical kit comes with the following components:

1. 4 liter glass carboy with a cap
2. An airlock
3. Clamps
4. A thermometer
5. Racking Rod
6. Instructions in French and English
7. tubing
8. cap for filtering
9. sanitizer
10. yeast
11. Natural hops
12. Mixture of barley and grains in natural form, depending on the recipe.
13. Box
DISCLAIMER


BusinessSellCanada is not responsible for the accuracy of the information shown in this "Business For Sale" listing. We provide advertising space only - we are not business brokers. We do not verify the Seller's authority. The Buyer should contact the Seller directly and verify the accuracy of all information to his/her own satisfaction.
---