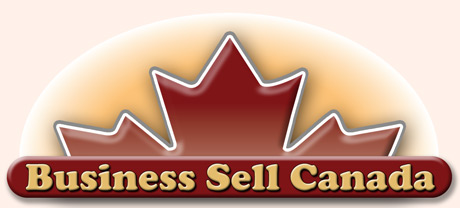 Established Canadian businesses - For Sale by Owner - in Canada
Listing # 72107001



Business For Sale




Pie Making Business For Sale

$

1,000,000.00

(Cdn)

Business Location: Alberta
Postal Code: T0J
Relocatable: Yes

Business Categories:
Food & Related Products
Wholesale Trade & Distributor



Located in Hanna, on a major highway. Low property taxes. Excellent product - popular, and easy to sell. Meat pies, fruit pies, and cream pies. Existing markets in Edmonton, Calgary, Red Deer, Canmore/Banff area, Medicine Hat, Seven Persons, Big Valley, Drumheller, and Hanna. Pastry is 'out of this world'.




Gross annual sale exceed $200,000.00. No outstanding debts. Regular monthly cash flow. If the business is relocated to a larger metropolis, we believe the daily sale would increase substantially. Our product is very sought after - wherever we go, people say they have heard about us. Out guest books is full of names of people from across the globe. We have been in business since May 2008.




We sell locally. We are listed on Travel Alberta and Trip Advisor. We also sell to retailers in Edmonton, Calgary, Canmore/Banff area, Medicine Hat, Drumheller, Big Valley, and Seven Persons. We have no real competition since we sell meat pies as well as sweet pies. Our pies fall under the 'healthy' category. Since we make the 5' pie, it's ideal for seniors, scholars, crew workers, office lunches, and 9' pies for quick family meals. We also sell at city farmers markets and Trade Shows.




INCLUDED, EXCLUDED & OPTIONAL
- INCLUDED in the Price -




Building with certified kitchen, dining, and showroom
Commercial sheeter and commercial mixer
Commercial pie press with 9' die and 5' die
Pie crimpers 9' and 5'
Commercial dishwasher
Display coolers x 2 and walk in cooler
12 large freezers
Various work surfaces and other eat-in tables and chairs
Various cutlery and crockery, pots and other tools
---
- EXCLUDED from the Price -

My own recipes, though the price of these is negotiable. Food truck. Vehicle and equipment for selling at markets and trade shows.
---
- OPTIONAL & EXTRAS -




Recipes
Market vehicle, canopies, tables and related items
Cargo trailer outfitted with freezers and shelving
I can provide training in the art of pie making
DISCLAIMER


BusinessSellCanada is not responsible for the accuracy of the information shown in this "Business For Sale" listing. We provide advertising space only - we are not business brokers. We do not verify the Seller's authority. The Buyer should contact the Seller directly and verify the accuracy of all information to his/her own satisfaction.