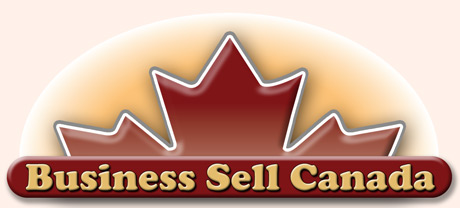 Established Canadian businesses - For Sale by Owner - in Canada
Listing # 72515004



Business For Sale




Canadian Educational Recruiting Agency - Suitable for Quick Immigration

$

60,000.00

(Cdn)

Business Location: British Columbia
Postal Code: V5Y
Relocatable: Yes

Business Categories:
Professional Services & Consulting
Education & Training



You as recruiter are entitled to a commission of 30% - 45% of students' tuition. In case of schools of languages, you usually get a commission on the whole amount of tuition that students pay, in case of universities and colleges – usually on the first-semester tuition.
Institutions always (!) pay you – the recruiter – directly. If you are dealing with Designated Institutions (and you should deal with such institutions only since they are fully approved and backed by the Canadian Government), we haven't heard even a single story of any payment to recruiter that wasn't honoured. So, it's iron-clad, if we may say so.




4. What about training and coaching for you?
We'll make sure that you quickly learn the ropes and become successful. All our expertise and experience are at your disposal. We'll also help you quickly sign contracts with educational institutions in Canada.

5. How much will it all cost and what will be your revenues?
The investment required on your part is merely $60,000 CAD.
Earning revenue target in the first year: $290,000 CAD; in the second year: $420,000 CAD.




Why is it an almost one in a life time opportunity?
Just take Indian students as example: Indian students account to #1 source of international students in Canada, according to the Canadian statistics, with their numbers exponentially increasing.
Do we really know what we are talking about in regards to international students? For almost ten years, we also dealt with recruiting of international students and temporary workers, besides providing immigration services.




INCLUDED, EXCLUDED & OPTIONAL
- INCLUDED in the Price -

***** This opportunity is particularly suited for those willing to IMMIGRATE to Canada! Qualifying buyers can expect to settle in Canada in as little as 7 months! *****

For sale is SJC Recruiting – an educational recruiting and general recruiting agency serving Western Canada (British Columbia, Alberta, Manitoba and Saskatchewan).

How can this help you quickly immigrate to Canada?
If the buyer opts for business stream immigration, this will likely propel him to the top of the queue.
---
- OPTIONAL & EXTRAS -

What about the revenue and other relevant financial factors?
Buyer's revenue comes from two sources: recruiting students (to Canadian colleges, universities and schools of languages) and recruiting temporary workers to Canada, since you'll be fully licensed, without restrictions.
Recruiting students is very lucrative, to say the least. All Canadian institutions are desperately looking for foreign students and do whatever in their power to accommodate recruiters.
DISCLAIMER


BusinessSellCanada is not responsible for the accuracy of the information shown in this "Business For Sale" listing. We provide advertising space only - we are not business brokers. We do not verify the Seller's authority. The Buyer should contact the Seller directly and verify the accuracy of all information to his/her own satisfaction.