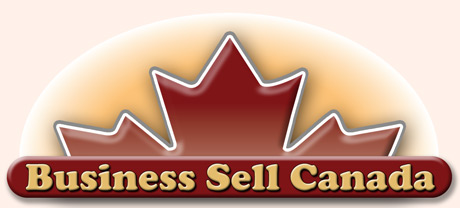 Established Canadian businesses - For Sale by Owner - in Canada
Listing # 72523002



Business For Sale




Turnkey, Profitable 16 room Motel for sale in Shellbrook, Sask.

$

1,685,000.00

(Cdn)

Business Location: Saskatchewan
Postal Code: S0J
Relocatable: No

Business Categories:
Accommodation & Recreation
Transportation & Travel



This business offers an exceptional opportunity to live and work in a comfortable small
town in Saskatchewan. It is well located within 30 min of Prince Albert, SK. The motel
is in excellent repair and offers clean and updated rooms for rent. There are 16 rooms
with room to expand the business. The roof has just been reshingled in spring of 2017.

There is also a residence for the owner to live. It is nicely updated and well appointed complete with 3 bdrms, full basement and private backyard space.




This business has been established since the early 1970's and is running at a 10-12%
capitalization rate. There is a steady stream of business throughout the year and there
is additional business in the spring and summer months.
This motel is profitable and has been well maintained so it is an enjoyable place for
patrons to stay.
Annual revenue is $364,000 (based on past 4 yrs)
Financial info will be provided to qualified interested parties.




This is the only motel in Shellbrook. We service a lot of construction workers that work
in the area. We also host many medical personnel that are working at the hospital. In
the summer we host many people that are visiting locally or travelling to the northern
lake country. We also offer spill over rooms when Prince Albert accommodation is full.
There is a lot of untapped business potential.




INCLUDED, EXCLUDED & OPTIONAL
- INCLUDED in the Price -

Terrific Motel business in Shellbrook, Saskatchewan.
16 Motel Rooms plus attached family residence.
100% turnkey operation with 10% - 12% capital rate.
Financials will be provided to interested and qualified parties.

Motel includes:
16 Rooms -- All with wheel chair access
Consists of:
1 Single queen executive kitchenette suite with satellite HD TV
4 Double queen kitchenette suites
11 Double queen standard rooms with microwaves, fridge, and coffee station
All very clean and updated.
3 bdrm residence.
For further information - Contact the Owner:

by e-mail.
The Business's Web Site
DISCLAIMER


BusinessSellCanada is not responsible for the accuracy of the information shown in this "Business For Sale" listing. We provide advertising space only - we are not business brokers. We do not verify the Seller's authority. The Buyer should contact the Seller directly and verify the accuracy of all information to his/her own satisfaction.
---