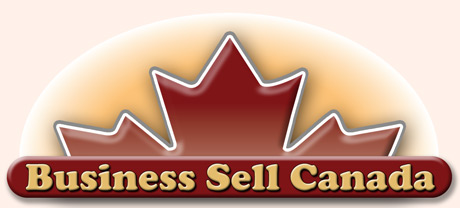 Established Canadian businesses - For Sale by Owner - in Canada
Listing # 72715001



Business For Sale




Wholesale/Retail Craft Business

$

30,000.00

(Cdn)

Business Location: P.E.I.
Postal Code: C1A
Relocatable: Yes

Business Categories:
Home Based Business
Art, Antiques & Gifts



Tourism is BIG in Atlantic Canada! WRP (See www.windyridgepapercrafts.com) produces one-of-a-kind custom designed stationery products with images of tourist attractions, museums, East Coast images, and private company labels. With a focus on creating unique products, its niche markets are independent gift and craft outlets where its products can be customized to promote local landmarks, scenic views, and historical sites. Now in its 10th year, the company has built a recognizable product, a loyal client base and increased sales annually. This Company will generate additional income from your own home and is a perfect add-on for an existing crafts company to boost sales and revenue.




Established in 2007 and later Federally incorporated, the Company has been operating on a part-time basis as income supplement and generating sales in the region of $20000 annually. It is now ideally positioned to grow and expand for someone wishing to take it on a full time basis. In many Provinces, Government assistance is available to purchase and expand a business, to attend various wholesale buyers shows and craft fairs, and pay EI benefits for someone looking to start their own business for up to one year.




There is little to no competition for the hand crafted products made and sold by the company. They are unique to the region but can be customized for any province and sell at an attractive price-point. Opportunities to increase sales by attending other retail/wholesale shows across Canada and the US are waiting to be explored by a new and progressive owner. Other marketing options for a new owner exist through the use of various social media platforms. There is a small presence on Facebook.




INCLUDED, EXCLUDED & OPTIONAL
- INCLUDED in the Price -

Transfer of registered company brand name, website domains, all equipment (punching & binding machines, guillotine, paper punches and trimmers, etc.), all cardstock and printed papers (digital and physical), supplies (embellishments, adhesives, images, etc.), storage equipment, show props, customer and supplier databases, sales literature, training.
---
- EXCLUDED from the Price -

None
---
- OPTIONAL & EXTRAS -

Optional extra Dodge Caravan purchased to transport items to various trade and retail shows. Additional training time, if required, can be negotiated.
For further information - Contact the Owner:

by e-mail.
The Business's Web Site
DISCLAIMER


BusinessSellCanada is not responsible for the accuracy of the information shown in this "Business For Sale" listing. We provide advertising space only - we are not business brokers. We do not verify the Seller's authority. The Buyer should contact the Seller directly and verify the accuracy of all information to his/her own satisfaction.
---