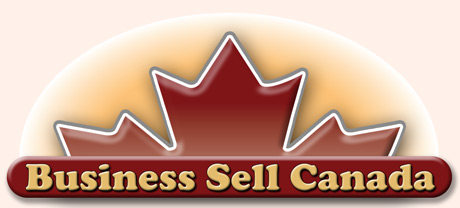 Established Canadian businesses - For Sale by Owner - in Canada
Listing # 72306001



Business For Sale




Laser Cutting and Engraving Business

$

95,000.00

(Cdn)

Business Location: South Central Ontario
Postal Code: L3X
Relocatable: Yes

Business Categories:
Industrial Manufacturing & Service
Home Based Business



Well established 6 years old Laser cutting and engraving business.
Can be run as home based business or be part of larger shop.
Our state of the art equipment and processes enable us to mark, cut and engrave almost any image and shape on virtually any surface and material.
We precisely cut any design from acrylic, wood, plywood, MDF, MDO, HDU, leather, cloth, Mylar, any many other materials.
Our customers are in Canada and US.
There is very minor competition due to the large format of laser - 24'x48' working area.
- No overhead expenses
- Very minor competition
- Can be run as home based business as a second income source.
- unlimited potential to grow business to full scale production shop




The common markets we serve are:

EQUIPMENT/PRODUCTION LINES MANUFACTURING
PROTOTYPING
STORE FIXTURES
SIGN PROFESSIONALS
DISPLAY PRODUCERS
GAMING
MEDICAL
AUTOMOTIVE PARTS
SIGNAGE
ID&ASSET MANAGEMENT
GRAPHIC IMAGING
ARCHITECTURAL MODEL MAKERS
AWARDS & TROPHIES
ELECTRONICS & ELECTRICAL INDUSTRY
PROMOTIONAL ITEMS
DIRECT PRINTING




INCLUDED, EXCLUDED & OPTIONAL
- INCLUDED in the Price -




Universal Industrial Series 12.5D Laser system
Control Computer
Stock of engravable plastic
Google friendly well promoted website
Clients base

Well established 6 years old Laser cutting and engraving business.
Can be run as home based business or be part of larger shop.
We serve sign shops, electric supply companies (lamacoids), advertisement industry.
Our customers are in Canada and US.
There is very minor competition due to the large format of laser - 24'x48' working area.
For further information - Contact the Owner:

by e-mail.
The Business's Web Site
DISCLAIMER


BusinessSellCanada is not responsible for the accuracy of the information shown in this "Business For Sale" listing. We provide advertising space only - we are not business brokers. We do not verify the Seller's authority. The Buyer should contact the Seller directly and verify the accuracy of all information to his/her own satisfaction.
---