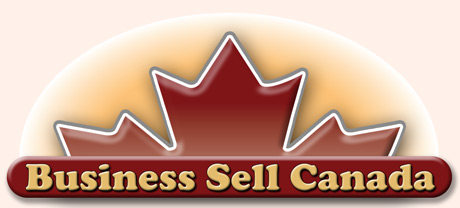 Established Canadian businesses - For Sale by Owner - in Canada
Listing # 72522001



Business For Sale




Security Guards Business For sale

$

150,000.00

(Cdn)
Business Location: Alberta
Postal Code: T0A
Relocatable: Yes

Business Categories:
Professional Services & Consulting
Personal Services & Products



At Lakeland Security Services it is our objective to provide the highest quality services at a cost-effective price for our clients. In order to meet this objective we take time to evaluate each residence or business requesting security or investigation services and prepare a custom program for each individual client. We provide services with top standards, excellent reliability and safety. This includes focusing on understanding behaviors, avoiding altercations, de-escalating arguments, and dealing with various incidents in a professional manner using appropriate ethical behaviors and proper communications skills. This professionalism giving the client peace-of-mind and safety assurance.




No debt - all will be clear before hand over. Cash-flow is coming every week, and monthly.
Sales revenue for 2016: $350,000. Expected revenue for 2017: $380,000. (was well over $1,000,000 when the oil price was up). Has great growth potential.




INCLUDED, EXCLUDED & OPTIONAL
- INCLUDED in the Price -




Agency license, No claim .
Insurance coverage $2,000,000 & Auto Insurance $2,000,000 and other coverage.
All Active Customers & Inactive Customers.
Equipment Vehicle Value = $55,000 4 vehicles
Uniforms & Bullet/Stab vests, jacket,etc value = $10,000
Website & domain name & Toll-free number & fax number.

Security industry its growing!

Its an establish business since 2009, Loyal customer list. Contract with Alberta Health and other large organizations. Ongoing contracts renew automatically without going to tender. Sites are in the Lakeland area, on and off throughout Alberta. It's a very good opportunity for an existing security agency to expand their services or other as we are willing to train new owners.
---
- EXCLUDED from the Price -



---
- OPTIONAL & EXTRAS -




* Training of new owner/owners, if requested, would be at an additional cost.
For further information - Contact the Owner:

by e-mail.
The Business's Web Site
DISCLAIMER


BusinessSellCanada is not responsible for the accuracy of the information shown in this "Business For Sale" listing. We provide advertising space only - we are not business brokers. We do not verify the Seller's authority. The Buyer should contact the Seller directly and verify the accuracy of all information to his/her own satisfaction.
---